​Volunteers of America participates in annual homeless Street Count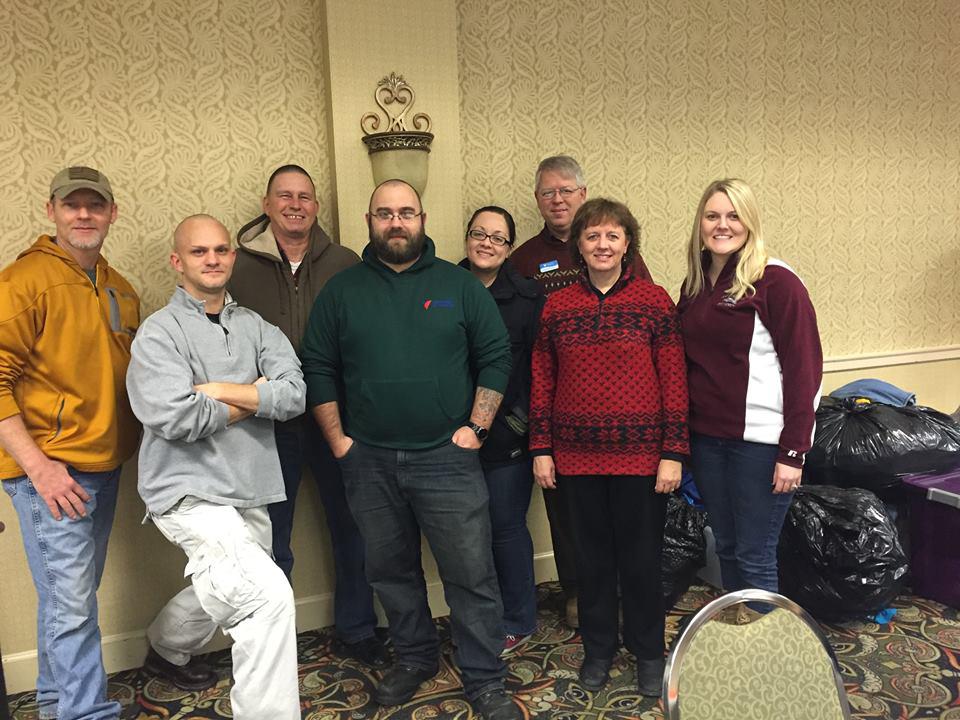 Volunteers of America employees who participated in Louisville's annual homeless Street Count
On January 28, Volunteers of America Mid-States participated in Louisville's annual homeless Street Count, along with nearly 300 volunteers. The Street Count, organized by the Coalition for the Homeless, takes place each year and is part of a national initiative to count the number of people living on the streets to help determine the housing needs in our community.

According to the Coalition for the Homeless' official count, 112 individuals were counted sleeping outdoors on the morning of January 28. This was an increase from last year's total of 71, though according to the Coalition's Director of Development Catherine McGeeney, this could have been due to milder weather this year, causing less people to seek shelter indoors. Additionally, more volunteers participated this year's count, allowing for more ground to be covered.

The results from the count demonstrate that while we have made great strides to battle homelessness in our communities, there is still much work to be done. Through our Homeless and Housing and Veterans' programs, including Louisville Family Housing Services, Supportive Services for Veterans Families and Homeless Veterans Reintegration programs, Volunteers of America is continuing our work to end homelessness throughout our five-state region.
If you are in the Louisville area and would like to get involved and help our homeless neighbors, you can sign up for the Take a Stand event on February 18. Visit louhomeless.org for more information.